Registration fees
Early bird registration
(until 22 July 2022)
Regular Participant
Post-doc
Full-time Student
Early bird registration
(until 22 July 2022)
€ 220
€ 170
€ 120
Standard registration
(from 23 July 2022)
Regular Participant
Post-doc
Full-time Student
Standard registration
(from 23 July 2022)
€ 260
€ 220
€ 160
Regular Participant
Post-doc
Full-time Student
The registration fee includes
Full access to the 10th European Conference on Tetraspanins
All conference materials (To save the planet – Abstract book and Programme will not be printed. E-forms will be available)
Refreshment during the coffee breaks and poster sessions, buffet-lunches on Thursday and Friday, September 29 and 30, 2022
Welcome party on Wednesday, September 28, 2022
Registration process
On-line registration form and abstract submission will be open on June 1, 2022.
Registration must be accompanied by on-line payment of the conference fee.
Upon registration, you will receive an automatic e-mail confirmation that your registration and payment have been received. Please contact ect2022@img.cas.cz if this would not occur.
All payments should be made in Euro (EUR, €). If you require an invoice, please contact ect2022@img.cas.cz with invoicing details. The invoice will be sent to you via e-mail.
Cancellation policy
Written cancellation of registration received until August 31, 2022 – an administration fee of 20 % will be charged.
Cancellation of registration received after August 31, 2022 – no refund of registration fee will be granted.
Cancellations will be accepted via e-mail only (ect2022@img.cas.cz) and must be received by the stated cancellation deadline.
Instructions for Presenters
Instructions for oral presenters and posters will be available soon.
Accommodation
Information on how to book accommodation at a special rate for ECT 2022 will be sent to all registered participants by e-mail.
The organizers strongly advise all not to work with any unauthorized vendors/companies who may offer you hotel reservation services by phone / email with "discounted conference rates" and try to obtain your personal data including credit card details.
Payment of your accommodation is at the hotel.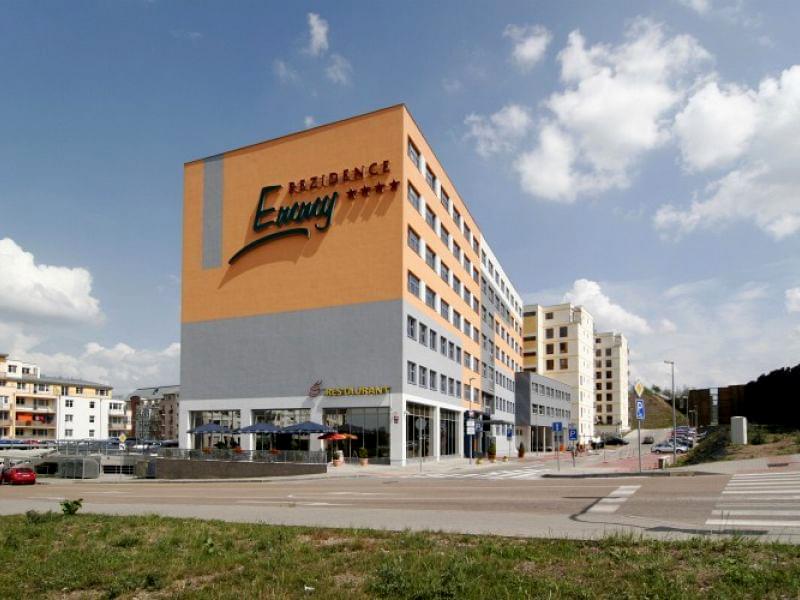 Rezidence Emmy ****
Hotel Rezidence Emmy is located in the walking distance to the Symposium venue (IMG).
Abstract
Instruction
All abstracts must be submitted only via the Online Abstract Submission Form (link is sent by email after the participant registration). Abstracts submitted by email or other means will not be accepted.
The abstract must be submitted in English.
The authors are responsible for the content and the language quality of the abstract.
Authors will be notified about the delivery of their abstract by email immediately. In case that you will not receive confirmation within 1 hour, please check your spam folder. In case of no confirmation email received, please contact us at ect2022@img.cas.cz.
Please select the session most related to your abstract and the desired presentation form for your abstract. However be aware, that the organizer reserves the right to decide on the definitive session and type of presentation after abstract evaluation.
Abstracts will be reviewed and selected by the international advisory scientific committee for oral or poster presentation.
Publication of abstracts
The authors of submitted abstracts agree with publication of their abstracts (without further reviewing) in the Abstract Book (electronic version) to be distributed to all participants at the Symposium.
Deadlines
Oral presentation – the deadline for abstract submission is July 29, 2022.
The authors of abstracts selected for talks will be notified by August 15, 2022.
Poster presentation – the deadline for abstract submission is August 31, 2022.
Invited speaker – please submit your abstract until August 31, 2022.
Please note that abstracts submitted after 31 August 2022 will not be included in the official ECT 2022 Abstract Book.